Harmony With Horses: A Restorative Experience For Women
This is a dream come true if you have a love for horses, whether you've always dreamed of learning about and connecting with horses or you're an experienced horse person.
Your overnight stay at Wild Heart Farm will be in the 1819 rustic cabin with a private living room and upstairs loft bedroom and bath. The cabin was moved from Enoree, South Carolina and attached to the 1870's farm house with a wrap around porch. You will be surrounded by Earth's natural elements of stone, brick, and wood in the architecture of this amazing cabin.
Our Horses
Your stay includes 2 guided "Harmony With Horses" sessions, personalized for you. Horses are amazing animals full of pure positive energy. Connecting with them and creating pathways of relationship is what the sessions focus on. The sessions begin with working with the horse(s) on the ground, and then can move into riding. Connecting with the horses and feeling alignment with yourself comes first. There is no hard and fast agenda or pressure to even ride at all. It is purely about connecting, establishing a feeling of harmony with these amazing beings, and finding great joy.
Check in on Saturday morning (possibility of Friday evening check-in time depending on availability), and begin your introductory session with the horses. Saturday lunch is open for your exploring nearby dining options. After lunch, a guided meditation with the horses begins your personalized afternoon Harmony sessions. During your stay, you also have access to the artist's cabin, "Becca's Cabin," which is a rustic hand-built tiny cabin right around the corner from yours, complete with art supplies for you to journal and reflect on your experiences with the horses.
Harmony With Horses Dates:
January 27-28, 2018 Booked
February 9-10, 2018 Available
February 17-18, 2018 Available
March 3-4, 2018 Available
March 24-25, 2018 Available
April 7-8, 2018 Available
April 14-15, 2018 Available
April 21-22, 2018 Available
May 5-6, 2018 Available
Cost of the Harmony With Horses experience is $375. This includes your accommodations and horse sessions. Breakfast is included.
Email Julie for more information.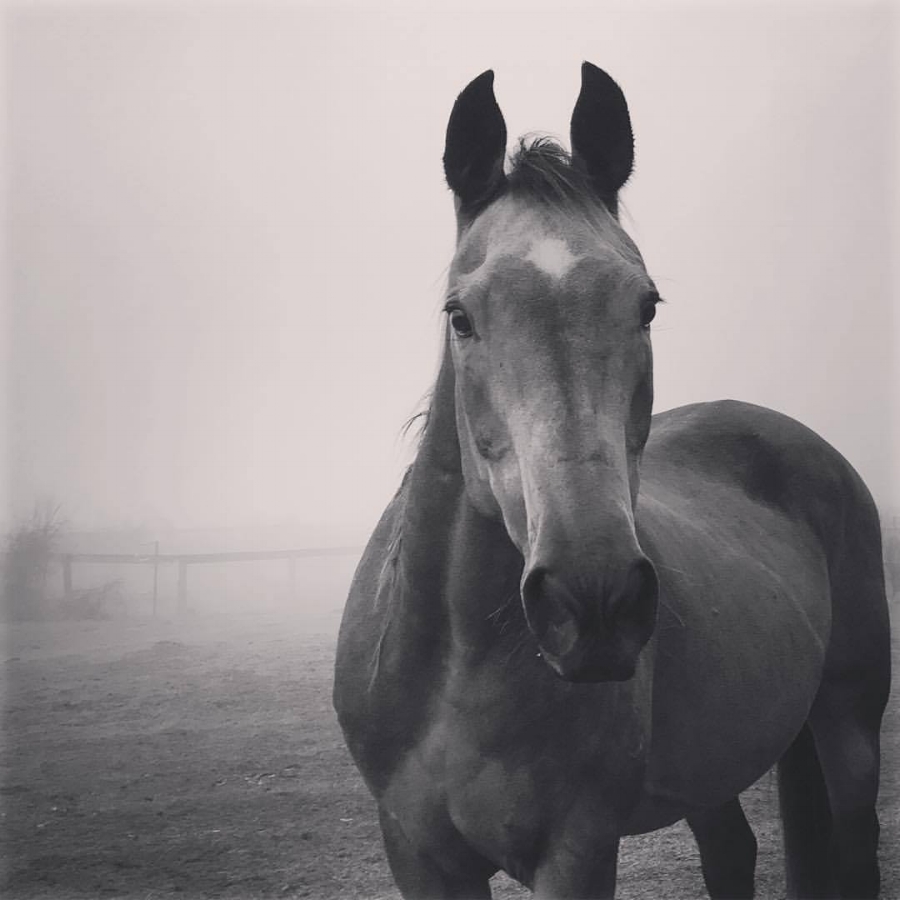 Connect With The Pure Positive Energy Of Horses
"We may have been taught that who we are is not enough, that we need to be more, try harder, run faster, strive endlessly, be better. On the other hand some of us have been told we are too much- too loud, too quiet, too intense, too serious, too silly, too focused, too diverse, too passionate. These stories of not enough or too much are lies. When you live from the deepest part of yourself, offering who you are in your most essential being, you bring to the world what is needed & wanted here & now."
— Oriah Mountain Dreamer